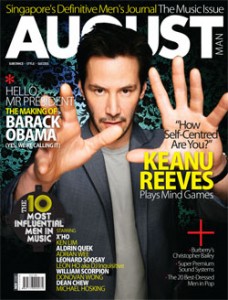 The article's about Mark Tay (writer for August Magazine), being a diligent reporter that he is, joining a busker (me), to see how life is busking on the streets.
If you're wondering, we're on page 84 of the November's issue(right), which I'm still trying to scan, whereby somehow in the photos you can't really see me cos I'm either cut off or blocked by Mark. (you'll understand if you get your hands on one)
Think Mark did a great job in the article.
So once I get the scanned copy of page 84, I'll be sure to upload it. Or, just grab a copy of Singapore Definitive Men's Journal:The Music Issue at all Mama shops and news-stands.